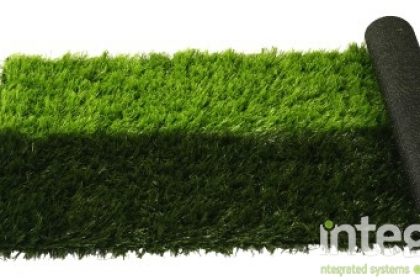 Artificial Benefits Of Grass Soccer
Artificial grass is used in too many places for different purposes.It is used for landscaping ,sport facilities, gardens, playing grounds and multi uses sport facilities. Artificial grass soccer products are very strong against UV lights for years and the production of artificial grasses are done by high tech weaving machines. Artificail turf field products are mainly produced in big weaving machines.It is very big headache for most of the people to make gardening works and artificial Turf makes it easy for evebody.Meantime it has very low maintanece cost and very easy for insallation.
SYNTHETIC GRASS  products are mainly used for football ( soccer) ,rugby, golf and tennis playing grounds. Artificial turf made in Turkey products are very healty for human beings and does not give any danger neither for users or players. Artificial turfs are mainly 4 meters in widht and length can be weaved as per the customer desire.Integral has an artificial turf manufacturing facility which has 15.000 m2 covered area and 7.500.000 m2 per year.Our artificial products are FIFA approved and can be used easily in everwhere.Meantime We also have decorative artificial turf for different purposes.It can be used in hotels, ceremonies,offices ,concerts or any other purposes. Integral always offer the best prices and the best services for its valuable customers.
INTEGRAL  artificial grass