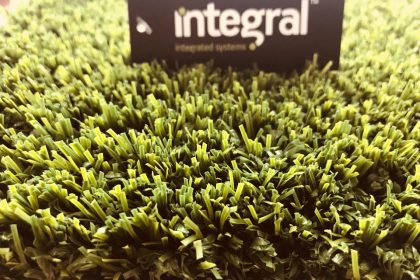 Artificial Grass Companies
There are many factories for fake grass carpets around the world and vary in terms of products and items produced by these factories, in view of the many uses of synthetic grass carpets, which are included in all sports and decorative fields, the popularity of artificial grass expands and becomes products Very important.
In Turkey, there are many synthetic grass factories, each with its own products, which differ in terms of quality and standards based on their manufacture.
The artificial turf manufacturer produces many varieties of fake turf for football, basket, tennis, rugby, golf, and other special decorative products. As a result of the large demand, we have provided special products for decoration.
Integral Industrial Carpet Company is export in over 80 countries around the world with a production capacity of 7.5 million square meters of artificial grass, the factory has a staff of highly trained workers and many years of experience.
Integral seeks to provide high quality products with guarantees and for many years up to 7 years.
The prices of synthetic grass are considered by the management of the company to provide comprehensive products to our customers and competitive prices for the rest of the producers.
We take care of the opinions of our customers before and after the completion of the sale and that we are keen to satisfy our customers, as we study them the best solutions and options for their stadiums or facilities and thus provide an integrated facility with high specifications.
Integral  more products and details,    integralgrass.com/artificial-turf-manufacturers