Artificial lawn for different purposes
Artificial  lawn is also called as artificial grass, artificiel gazon, synthetic gazon, artificial turf or fake grass.All these words are actually have only one meaning and it is synthetic grass which is made of from PE and PP threads by weaving machines.When people realised that it is very difficult to keep natural grass always clean,alive and green they must pay a lot of money and spend a lot of efforts whereas artificial lawn is very easy of installation ,maintenance and durable for sunlight and bad weather conditions.Artificial lawn or artificial grass is very popular in soccer fields.
Artificial turf ( https://www.integralgrass.com/artificial-grass)  is used by private and government schools, universities, Professional and amateur football clubs.Because it is a big headache for everybody to employee a gardener just for grasses.Nowadays everybody wants to save money . Artificial gazon –grasses- can be manufactured in different piles and density. Artificial grass is the best product especially for Middle East and African countries due to very hot weather conditions.
Artificial grass products are selected by sport federations such as FIFA,International Rugby Federation ..etc. It makes things very easy for mothers as well.Amateur clubs do not have enough budget most of the time to keep natural grass green and alive and thats why they also select this product too much.
Older Post: https://www.integralgrass.com/astro-turf-construction/
Artificial grass Product
Natural grass is always the best option for players ,gardens and playing grounds but on the other hand it is very difficult to keep it always fresh and looking nice.It also need a lot of gardening work. If the weather is rainy the grass land becomes mud and most of people hesitate mud areas. Due to these reasons people invented artificial turf products for soccer pithces, golf areas, gardens and landscaping areas. Artificiel gazon products are popular in everwhere and can be installed easily by a few peoples. Artificiel gazon mostly preferred by Professional and amateur football clubs.
Artificial Turf Products
Artificial grass products are tested for durability, against uv lights and colour fading by international laboratories.It is a very nice products for human being. Artificial grass is also very convinient products for kids to be used in the schools or playing grounds four seasons.It does not affect by sun,rain or snow because it has drainage channels under it.It has a black coating under which gives it strongness.
So as a result artificial turf products are useful for everybody for clubs, houses,gardens,public areas or schools.
Artificiel gazon has different kinds of lengths and specifications and for different kind of uses.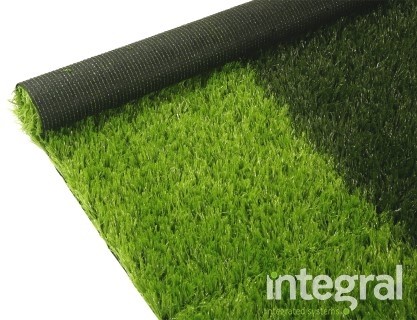 is also called synthetic turf by some people and by some countries