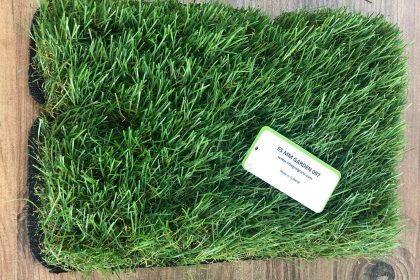 Artificial Lawn Prices
Synthetic grass is a very important product, It is used in all fields of sport, decoration.
Artificial grass is used in the field of sports in all kinds of grass fields as an alternative to natural grass. Integral fake turf carpets are installed on football fields, tennis courts, golf, rugby, baseball.
It has become a highly used product in the field of decoration, all of which are based on raw materials whitch it used in manufacturing synthetic grass carpets.
All types of artificial turf carpets vary by density, length of grass threads, use and softness, as a result, there are different and varied prices according to the desired category, as the prices of artificial turf carpets are increasing with increasing density and the quality of carpet grass.
Integral manufactures many kinds of fake turf carpets with standard specifications at well-priced and carefully selected prices to suit all our customers.
Durability, softness, high thread quality, all the advantages of the Integral artificial grass carpet, since it does not require the foundation of the soil or fertilization, it can be installed on all types of floors (granite, ceramics, earth floor …) unlike the natural grass, which sprinkles with water twice a day and thus more expenses, and artificial carpet bear the high temperatures, which may reach up to 50  Celsius in the gulf, UV resistant, all these qualities and features provided by our products according to the specifications of FIFA.
Your choice of our products and your trust in us leads us to continue to offer the best products at the best prices.
__________________
Artificial Lawn Prices, installation Cost – Integral Grass : +90 212 678 13 13