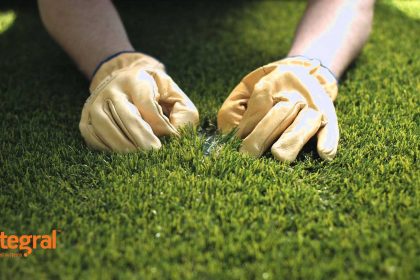 Benefits of Artificial Turf
With the advancement of time and the evolution of modern technology the best methods and technological solutions are being applied on fake turf products.As a result of this development, the best varieties and products of artificial grass have been produced so that include large and multiple properties.The characteristics and features of synthetic turf are varies.Durability: Integral artificial grass yarn is durable and non-flammable if exposed to grades.
Durable Green: Rugs of synthetic grass made up from PE or PP threads.Environmentally friendly: The material in the grass carpet industry is eco-friendly and does not cause environmental pollution.
Benefits of Artificial Turf Multi-use: Integral fake grass carpets can be installed in all areas and with those characteristics of synthetic turf carpets it can be used for long years.
Artificial grass carpets have several benefits:
Can be installed and used on all floors (wooden, asphalt, granite, dirt, …).  It is easily installed and does not require large numbers of workers
This feature is one of the most important features because it reduces the cost to the customer.It does not need irrigation pipes and due to that fact the consumer saves water.The process of installation and duration takes only a few days to reverse.
Integral artificial turf carpets are a safe product for children:It protects children from the resulting trauma during play where it was adopted as a product for installation in school playgrounds.It has also been used in facilities and university spaces.It provides a comfortable and convenient view for study.Integral Grass is always dedicated to providing the best products to its valued customers.
_________________