Artificial Soccer Grass
Integral grass Supply sells the highest quality artificial grass (artificial turf) products at the best values to businesses & consumers nationwide.
Integral grass has a factory area which is around 15.000 m2 in total. We have around 50 trained workers. Our yearly capasity is about 7.500.000 m2.
INTEGRAL® 
Artificial Grass Specialist
If it's artificial turf you're after, Artificial grass supply is your manufacturer direct, wholesale choice. Our knowledgeable staff is always available to answer any questions you have about fake grass. Integral has completed over 8,000 projects nationwide saving over 5 billion gallons of water!
+90 212 678 13 13  or info(at)integralgrass.com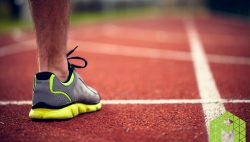 How Should the Foot Care of Athletes Be? Which Sports Fields Can Be Invested? Doing sports is both pleasant and also useful in terms of health. Whichever kind of sports you're interested in, you shouldn't tire a specific part of your body instead you should move your body equally. Feet carry vital importance for all