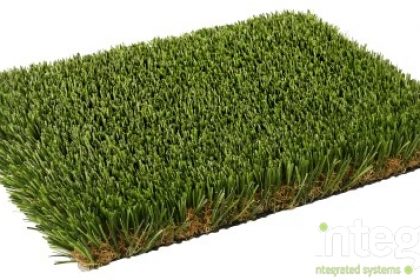 Synthetic grass and artificial grass are having same meaining. Artificial turf products are made of synthetic thread fibres and due to that some people call it synthetic grass.
Synthetic grass products are having a lot of different varities and thickness according to the area which wants to be used.
Face turf products have different categories as under. Synthetic garden grass, Synthetic sport turf  Synthetic turf landscaping, Synthetic turf for tennis , Artificial turf for rugby  Artificial grass golf …etc
Artificial grass products are used in different areas since decades.Because Artificiel gazon does not need watering, fertilizing or a huge cost of maintanence. Meantime it looks as if it is a natural grass.
Because people does not want to spend Money for gardening and save money.
Artificial grasses are weaved by tufting machines in factories.First of all the weaving of synthetic turf carpet is finished.after that it goes to coating section to make a layer coating under the turf carpet.Then it goes for openening drainage holes under the carpet.If there is no drainage holes raing water wont go and the carpet will be mud and the carpet will be damaged heavily after sometime.
Artificial grass manufacturer
So in order to use Your synthetic grass carpets for long time You must use according to the rules of the seller. Turkey has a lot of gazon synthetic  manufacturer in Istanbul and other cities of it.The quality of the synthetic grass carpet is the best for different kind of uses.so You must take the quality into consideration before buying sythetic turf products.