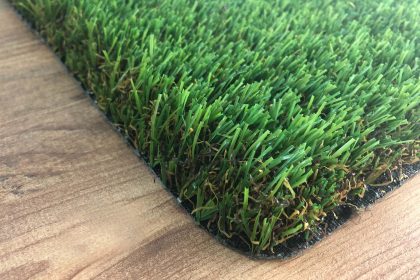 where can i get Synthetic Turf ?
Synthetic turf industry in recent times has changed dramatically, in terms of properties, functions and uses, where environmentally friendly and efficient materials are used to increase the desire to purchase artificial turf carpets.
When choosing artificial carpets for artificial grass, you choose high quality products with international specifications, as they are products used in the sports field and for all sports fields (football fields, tennis, rugby, golf, …), These products are very much used in decorating and decoration, where you can install it inside the house and its facilities such as gardens and playgrounds for children, and with synthetic grass integral carpets you can install around the indoor and outdoor swimming pool without suffering with mud.
Durability, durable greenery, softness, high resistance to harmful sun rays for long years, to require maintenance, easy to clean, easy to install, do not need to irrigate with water, all these characteristics in artificial carpets of fake turf integral, these products are available at reasonable prices and competition.
The Export Office in Istanbul is located near the world's largest airports, Ataturk Airport, for easy access to our customers from 80 countries around the world.
Integral factory produces approximately 7.5 million square meters of synthetic turf integral carpets, all of which are subject to all FIFA tests.
We offer solutions and consulting to our customers through our technical experts, which our technical staff is characterized by high experience and for years with intensive training to deal with all artificial turf products and provide the best appearance and performance.
_______________
https://www.integralgrass.com/synthetic-grass/