Artificial Grass Playground
Artificial Grass Playground
Integral Turf products can be safely used in kids playgrounds, kids gardens. It is an eco friendly product and allows the kids to play on the artificial turf products without any  muds or any dirts.Drainage holes of artificial grass carpets allows to evacuate the water.
Artificial turf carpets very easy to install and safe for the kids.It does not have any harmful substance inside and free of bacteria.The cleaing of artificial grass carpet is very easy.It can be cleaned through a cleaning machine or a  sweeping brush easily.Artificial grass carpets  are very soft and gentle for kids.
INTEGRAL ARTIFICIAL GRASS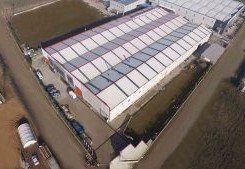 Integral News
Golf is a sport activity that is played in the ...

There are many types of artificial grass. When ...

Golf is a game that is played on a specially ma...