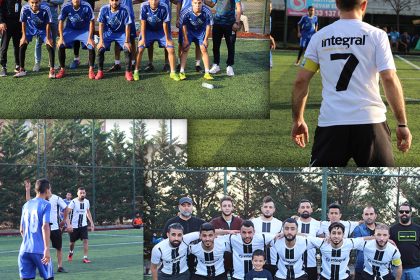 Libya Champions Cup in which Turkey hosted for the first time, apart from talented youth, actors and national athletes played in a team on astroturf.
 The competitions played in Istanbul Esenler hosted by Mega Astroturf Facilities, teams from Libyan teams completed the tournament gentlemanly with Turkish hospitality by reflecting the competition among them. Khalij Al Sidra team, which qualified out of the group easily, became the champion of the tournament that is held in Turkey for the first time. Even though IntegralGroup was eliminated in the group in which was struggling with, they put a smile to everyone's face by defeating the champion Al Sidra 3-2 in their last match which ended 1-1 in its first half.
Another pleasing element was that there were no serious injuries any of the matches played on artificial turf in the tournament, which was held with friendship and gentlemanship on the astroturf. 
Click here for the official account of the tournament