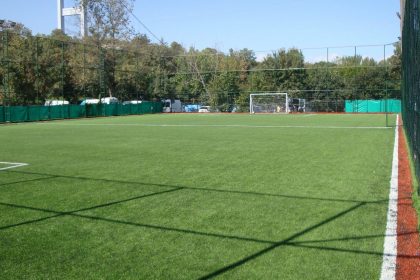 There are games played by most people to live the fighting spirit of joy. Football is the first of these games. It is played outdoor, in schools or on the sports fields. Of course, these struggles are becoming more enjoyable in the sports fields. Now we'll talk about the important aspects of the outdoor sports carpet field.
Outdoor sports carpet fields are the fields where people are made to enjoy the struggle. In other words, despite the rainy or very hot weather conditions, it is a good struggle to reach the peak. It is the kind of field that people who love to struggle and think for the hard game. This event is not very good for some people, but it is quite good for many people.
Outdoor sports carpet pitch installations should be carried out with elaborative work with sub base first. Sub base installations are important for a sports carpet pitch. How carefully and elaborative done, this process will be functionally good work. In this case, you have to conduct a surface levelling work with the team you have chosen.
Sports carpet field location should be selected well and reachable before the installation of the field, and then, the peripheral tie should be done carefully so that the water deposits in the field should be transferred quickly out of the field during rainy days.In addition, the gravel installation of the field must also be done carefully. Right after that, grass installation should be performed. After finishing the installations, the ceiling for the sports carpet pitch should be done.
At this point, the wires and lighting should be done carefully. The wires must be stretched so that there are no negative images on the field. Illuminations should be positioned so as not to disturb the players and goalkeepers. In the same way, the cables applied for the lighting should be carefully hidden.
The sports carpet fields that are taken into consideration with these facts will make both the players and the business happy.