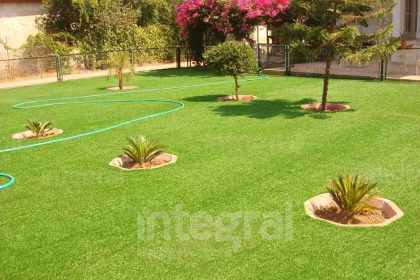 Use of Artificial Grass in Detached House Gardens!
Houses; the places where you live, where you have accumulated many moments throughout your life, where you are born, where you are and grow up. The houses are sometimes a peaceful harbor where the family members working outside have their hot soup in the evening, and sometimes the safe home of the child who grows with family kindness… Everyone has different feelings for home. Houses where families live are the smallest units that make up the community. You feel the most comfortable, shelter where you have your own private living areas, a quiet harbor where you take shelter.
There are various home models; single family home, apartment, villa etc. In this article, we will talk about the use of artificial turf for single family houses. The single family houses are the places where the individual's own gardens are made in the best way. People can design their gardens according to their wishes and tastes.
Who doesn't want to have a garden where colorful flowers bloom in your garden, you can cool off in the shade of green trees, the bird chirps offer music feast to your soul, and the children can play and smile?
I'm sure most people's dreams are to have such a beautiful garden house and to live with their loved ones in this beautiful environment.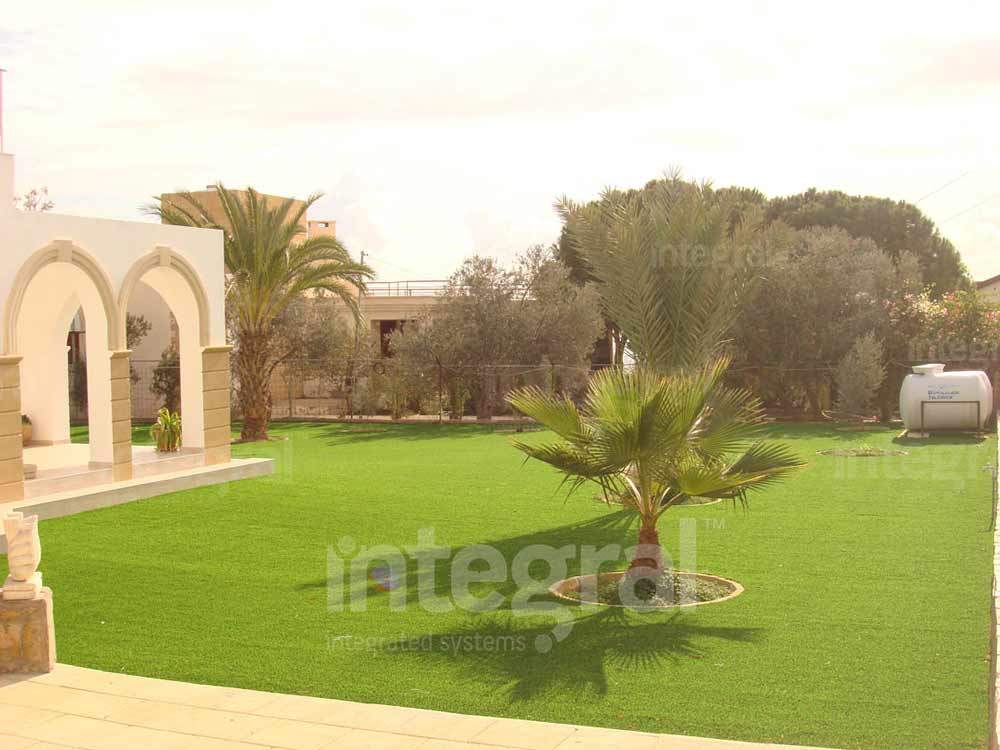 Artificial Lawns in the Gardens of your Detached House Gardens
Using new and different ideas in the gardens of your homes will reflect your life positively. Artificial lawns are the ones that will attract the most attention from these innovations. A green image of your garden in the four seasons will delight you and your loved ones. Artificial lawns offer you the opportunity to always have a well-kept garden with its non-deformable structure. Besides the visual beauty, being friendly to the family budget is just one of the reasons you prefer artificial turf. Artificial turf does not need water, it eliminates the cost of irrigation. It is both nature friendly and family friendly. No matter how large your garden is, you will never have a problem with watering. It will also be great to match your beautiful colorful pots.
Another feature of artificial turf is the lack of landscaping costs. You can have a garden that always looks beautiful without any extra care. Artificial lawns, which are quite advantageous compared to natural grasses, give you the opportunity to have a garden without effort.
You can easily find artificial grass in any size. The place is clean; no need for soil. You can safely use nature-friendly artificial lawns in the gardens of your homes.
Artificial grass does not lose its green in any season. Extreme sun or extreme cold; it never hurts artificial grass. Suitable for nature conditions. In rainy weather, you can eliminate the puddles in your garden by using artificial turf. In addition, artificial grass with non-slip properties is very important for the health of users.
In the gardens used in artificial turf, you will enjoy the comfort and comfort of the green in the best possible way. While you are sipping your tea with your loved ones in your garden, your children also enjoy the privilege of playing on the green grass. You can spend your weekends, summer holidays, in short, your leisure time in your fully furnished garden.
More Details: integralgrass.com