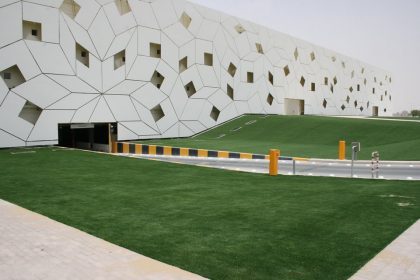 Artificial Turf Residential Integral artificial grass is more than just the turf grass itself, It's a complete landscape system, the artificial grass system includes preparation of the ground the artificial grass will be installed on, the drainage through the synthetic grass backing, the infill material used to keep the artificial turf blades erect and provide ballast, and the yarn that create the "fake-grass" blades, Integral fake grass for residential landscape matches the look and feel of real grass. Artificial turf requires little to no maintenance, keep your residence looking pristine with artificial grass landscaping from Integral. Not just another pretty face, synthetic grass inspires you to spend more time enjoying your yard, Fake grass is weather-proof and virtually maintenance-free, there's an artificial turf specifically designed to enhance every one of your home's outdoor living areas, artificial grass its soft for your kids and pets. Grassy areas for your patio, deck or pool – even your balcony or rooftop. Specifically-formulated flooring for children's play areas that helps protect them from falls. Synthetic Lawn and grass have great residential and commercial indoor applications as well, from installing your own putting green, to turf areas for clinics, gyms and sports facilities– our indoor synthetic lawn projects are some of our favorites, our residential artificial turf product, manufactured by Integral, is cleaner, greener and safer than real grass. Now you can enjoy the benefits of real grass without the hassle of seeding, watering, aerating, or mowing your fake grass lawn. Integral.
Components influencing the cost of artificial lawn grass can be composed as takes after:
Thickness, Dtex, and Micron of the Turf
Quantity of your project, in other words, how many sqm is the area?
Details of the System
Indoor or Outdoor
Whether the field will be globally endorsed
Whether the subbase is rock, hard ground, cement or black-top
Contact Integral presently to get the best offer for an average cost for artificial grass or the cost of artificial lawn grass.
Integral Grass More Details;  integralgrass.com/synthetic-grass-reviews