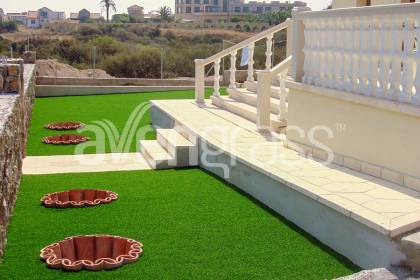 Artificial grass is among the most preferred flooring models lately. With the benefits it provides, you can use artificial grass on any area you want. Artificial grass installation allows you to obtain extremely perfect floors.
Artificial grass products have various advantages. Let's take a look at the advantages of artificial grass. The advantages of installing artificial grass are generally as follows:
Lesser Bills
We are all trying to save as much as we can. In Turkey water bills differ according to the region, but nobody objects to pay less than they do now, right? One way to reduce water costs is to stop using irrigation hoses or eliminate sprinklers. If you irrigate 25 mm (one centimeter depth of soil) per square meter of natural grass of 100 m2. This means 2.5 cubic meters of water. By doing this at least once a week, you can save a lot of money during dry months of summer. If we consider an almost continuously working water squirter, the cost will increase significantly in monetary terms. One of the main advantages of artificial grass is that it only needs deep cleaning twice a year. It is not possible to compare a natural grass with the cost of irrigation. This issue is particularly relevant in areas where irrigation of private gardens is prohibited during times of drought. The lack of moisture can cause the natural grass to gradually dry out, and then the grass shed and cause brown spots. If you don't want to deal with such cases, artificial grass is an ideal product for you and your garden.
Low Operating Costs
Costs such as planting, mowing, weeding, and using fertilizers should be taken into account when using natural grass. Management of natural grass sometimes gives the impression that all these processes are endless. You may need the lawnmower when you need to use it again. This causes extra costs. Artificial grass is famous for its low maintenance cost and undistorted appearance all year round.
No Unwanted Insects and Pests
Moss is one of the biggest nightmares of natural grass. It can be difficult to keep its overgrowth in check to restore healthy green grass. Hazardous pesticides and herbicides in algae-free turf products can pose a health hazard to both pets and humans. While algae can also grow on artificial grass, modern cleaners are pH neutral. It is 100% biodegradable. Therefore, they provide an environmentally friendly treatment for tough mold or algae problems. With the advantages of artificial grass, you can get rid of pests and insects in a short time.
Save on Garden Equipment
Maintaining a natural grass can be costly for you, especially when you consider the costs of a streamer, lawnmower, rake, hand aerator, hand seeder, lawn shovel, trimmer, lawnmower, hose and sprinkler for irrigation. The ongoing costs of knives, electricity consumption, replanting, fertilizer use and water consumption will cost you an enormous amount of money. Artificial grass can be a significant financial expense in the beginning. However, when you consider the long-term cost of maintaining a natural grass, it is possible to say that it deserves this money to the fullest.
Safe Playground for Children
Artificial grass that provides a reliable and soft landing for your children; ideal for playgrounds, nurseries and schools. Artificial grass, which is extremely suitable for playgrounds, is completely adapted for children.
Pet Friendly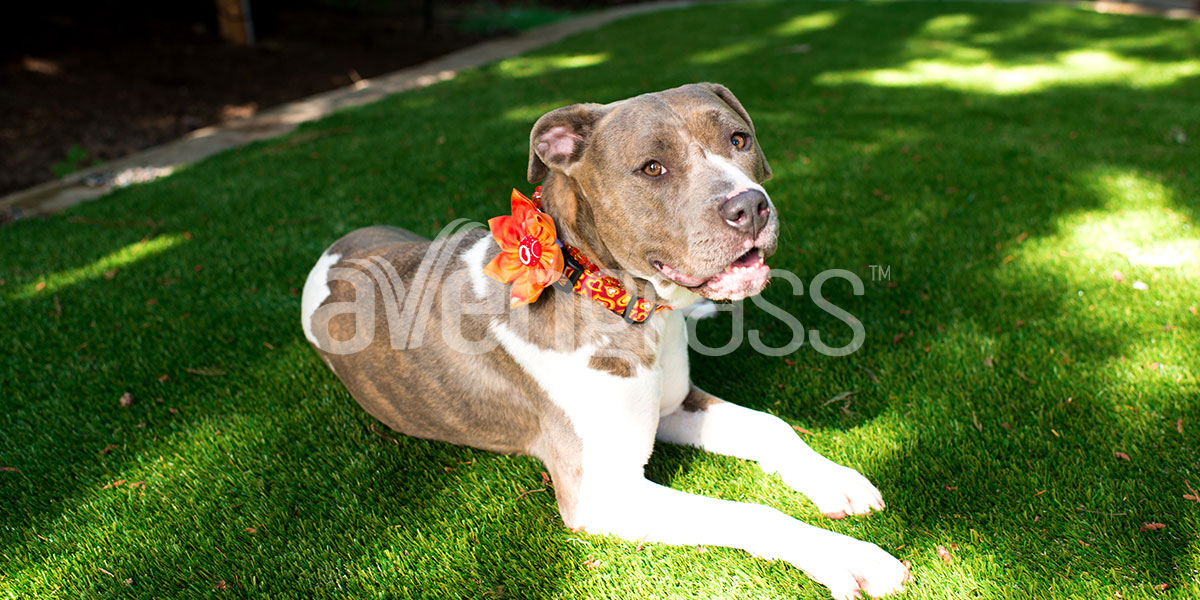 Artificial grass is ideal for pets and can be easily cleaned with a garden hose or mild detergent. Where natural grass suffers from ammonia in the urine, it results in various darkening and bald patches. Artificial grass is not completely affected by this effect. The only thing you need to keep in mind is how many times it has been used as a toilet. Muddy footprints are now a thing of the past with the naturalness of artificial grass. The substrate required for artificial grass acts as a barrier to unpaved soil, making it impossible for muddy puddles to accumulate on your lawn. It also deprives our furry friends of the opportunity to dig an earthen pit and bring them all home with their paws.
Artificial Grass is UV Protected
Artificial grass is produced with a modern UV protection. It will not fade in direct sunlight and will remain its green look all year round. Unlike natural grass, which is known to turn brown when exposed to excessive sunlight, artificial grass will not deteriorate at all.
No Grass Stains
Artificial grass made from high quality PP and PE fiber is fully synthetic, which means that dirty laundry is no longer required.
Does not Cause Allergies
Artificial grass is ideal for autumn and spring allergy sufferers thanks to its zero pollen. Grass pollen is often the main cause of seasonal allergies and affects about 90% of hay fever sufferers, according to available data. Artificial grass is an ideal option for people with autumn and spring allergies.
Ideal for Tenants and Homeowners
If you're a real estate agent or busy homeowner and you don't have time to protect your garden, you probably know how quickly a potential client can be overlooked. Overgrown weeds, shrubs, and grasses can be a real nuisance for visitors. If your garden isn't in order, landlords can lose new tenants. If leaseholders cannot meet the required standards on their own, they may be billed by the owners for a gardener's professional services for lawn care. You can find instant answers to all these problems using artificial grass.
Solution for Shady Areas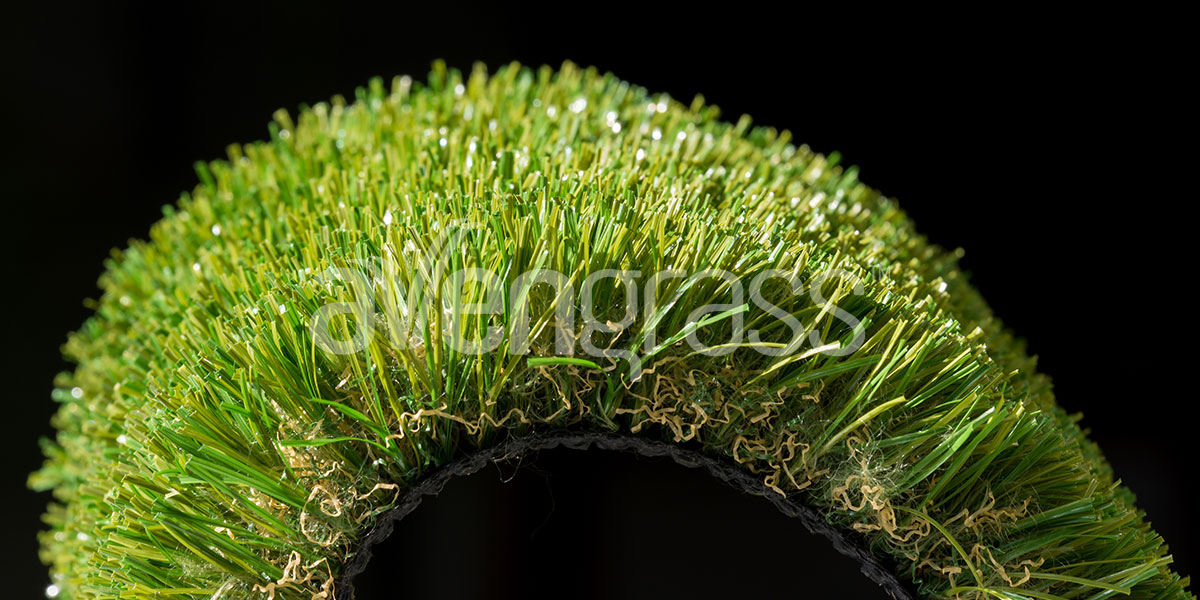 Natural grasses require four to six hours of sufficient sunlight each day. Without this, the grass may deteriorate, become less resistant and susceptible to disease. The maintenance of a shaded grass is time consuming, labor intensive and often costly. Artificial grass; It can be installed almost anywhere where the surface is smooth, permeable and has adequate drainage. Working away from home leaves little time for housework, let alone the garden. Often left at the mercy of the weather, natural grass becomes a major problem for owners. If you cannot afford a personal gardener to take care of your grass while you are away, artificial grass will completely eliminate this problem.
Multipurpose Use
Artificial grass is ideal for enhancing areas such as, dog training, pool areas and playgrounds. Create a nice and safe space for the whole family to enjoy the fresh air. We all know that our beloved parents were unable to do the activities they did when they were young as time passed and for reasons given by old age. Artificial grass relieves the extra burden of cleaning. A simple brushing or a little brushing with a hose in the fall is enough to keep the artificial grass looking like new. Thanks to quality production, it is extremely difficult to distinguish artificial grass from natural grass. Regardless of harsh weather conditions such as extreme frost or scorching sun, your grass will no longer suffer from deformation and deterioration. Choose artificial grass for a perfect looking green grass 365 days a year!
Weather Resistant
Even in rapidly changing climates, artificial grass is resistant to harsh weather conditions and does not cause any problems with sports activities such as football, volleyball or tennis. Weather factors will not take your time anymore!
Color Selection According to Your Preferences
A wide range of artificial grass products will help you choose the exact color, density, grass shape, pile height and thickness to suit your every need.
Easy Installation
It is worth saying that there is no end of counting the advantages of artificial grass. But do you still want to find an answer to how to install artificial grass? Artificial grass installation processes may differ according to your demands. For example, there are different installation steps for artificial grass. However, the main setup steps are as follows: – Infrastructure Preparation – Installation – Cutting, Lining and Marking Applications (for Sports Fields) – Cleaning and Delivery If you want to benefit from the privileges of artificial grass in your home or in your sports fields, you can get support from our expert team by visiting our integralgrass.com site or calling our phone number +90 (212) 678 13 13.