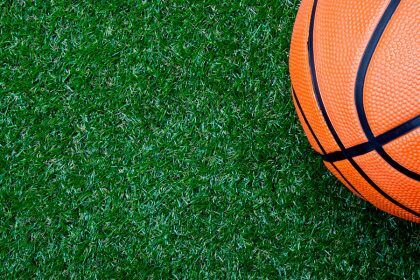 Artificial turf has the advantage over natural turf that it does not have to be mowed or watered. The time saved in lawn care and the longer service life make the sports turf the ideal surface for football and sports fields. Unlike natural grass, it can also be played on when it rains and does not need a break. Artificial turf has three major advantages over natural turf in particular basketball playing. The first benefit is the time saved. The easy-care artificial turf saves you from regularly mowing the lawn, watering it and pulling weeds. This brings us to the second advantage of sports turf the money factor. Even if an artificial sports turf is usually a little more expensive to buy than a natural turf, you save money in the long term due to the longer service life and the saved maintenance costs with an artificial turf sports field. The last big advantage of artificial sports turf is its durability. While you have to worry about bare spots and puddles of mud on natural grass, the sport artificial grass has been specially developed for intensive use.
Artificial Turf Flooring for Basketball Court
Artificial turf can be used on basketball courts, albeit rarely. In this case, your basketball court can look both more aesthetic and in harmony with nature. Generally, when people want to have a basketball court built in the backyard of their home, they prefer our specially designed basketball court turf. Basketball court grass is designed to be short and firm for better bounce of the ball. This provides both smoother gameplay and more durability.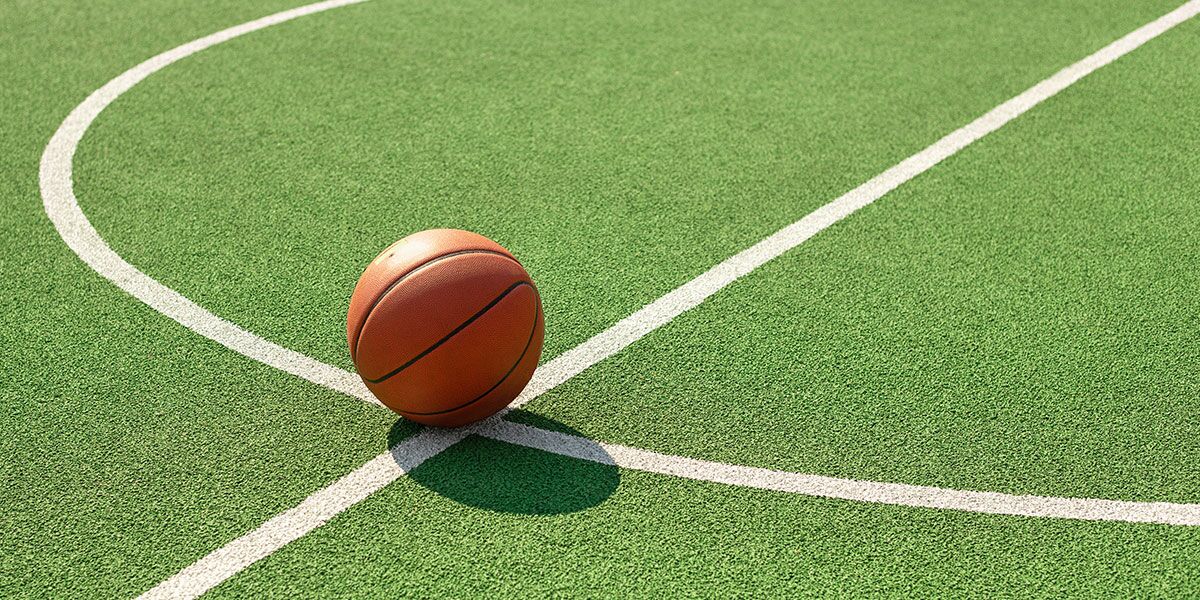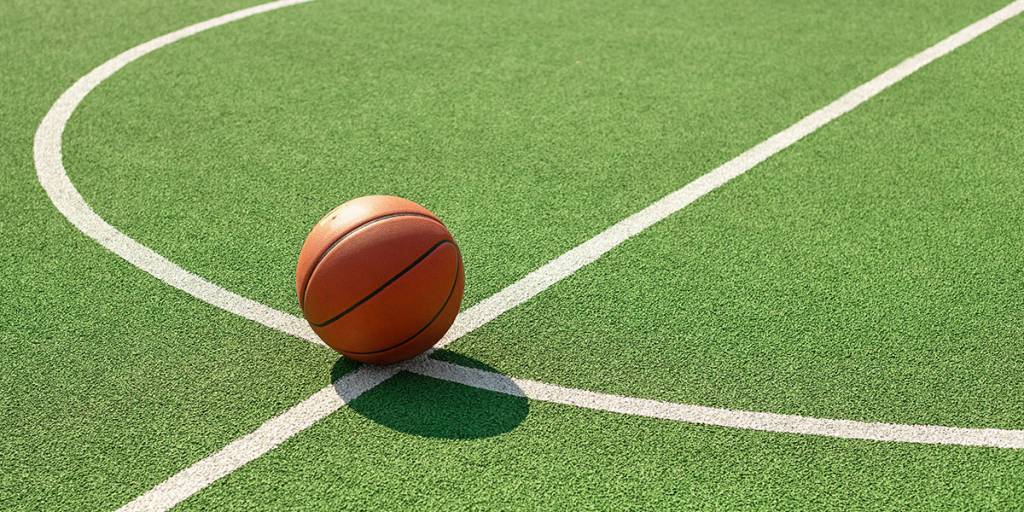 How to Achieve the Best Result in Artificial Turf Installation?
For the best result, synthetic grass (or artificial turf) should be installed on a surface that is stable, stable, flat, and permeable to water. The structure of the subsurface can be compared to a subsurface for ornamental plaster. In most cases, it is sufficient to dig the ground with yellow (crushed) sand.
Dig up the existing lawn.
Apply a thick layer of sand.
Shake the sand layer with a vibrating plate firmly to prevent later sagging.
Smooth the sand layer.
You now have a stable, water-draining foundation for the artificial turf. We advise against laying the artificial turf on black soil. This product can also be applied to hard surfaces such as concrete (balcony), bitumen (roof), asphalt, etc. However, such a hard surface must be draining and flat. The best result is achieved when a border is attached and the sand bed is 2cm below the border. In this way, the artificial turf is properly bordered but still protrudes nicely over the edge. A border can be made from various materials (stone, concrete, plastic, hardwood, metal, etc.). A border must also be made on a balcony for a straight look.
Before you order the artificial turf, first prepare a laying plan. In this way, you can determine where the seams should be and exactly how much artificial turf you need. Please consider the following points:
If you need several lawns, the strips are always rolled out side by side and point in the same direction. It is not possible to turn a piece of lawn by 90 °, otherwise, there will be a visual color difference. (You can compare this to hanging sample wallpaper.)
Artificial turf is ordered on a 2 or 4-meter wide roll. Measure the lawn area generously, because cutting it off is always better than missing a piece. Artificial turf has one pole direction. Layout the polar direction so that it points in the direction from which you most often look at the lawn. Usually, this is the (main) terrace. The lawn looks the most natural this way and the color comes into its own. If you know how many sheets of grass you will need, you can easily calculate the square footage you need. Synthetic grass can be cut into any shape you want in artificial turf installation, but the contours of the lawn determine how difficult it is to install. Obstacles on the edge or in the lawn, such as small walls, plantings, etc., can also complicate the installation. Before starting the seams, the lawn should be flat and without tension. Always try to cut from the back! This will prevent you from cutting the turf fibers. The row of fibers is also a good aid for straight cutting. When making a seam between two strips, the sides must be cut as straight as possible. The black carpet fabric, in which the artificial turf fibers are attached, protrudes about 5 cm on each side. These sides must always be cut off. Use a utility knife to cut as straight as possible between the first and second rows of fibers. Cut as close as possible to the second row of fibers. (The rolls are a little wider than 4 meters, so you won't be missing any material.) Now lay the strips as close together as possible so that a nice, tight seam is created. The tracks must not overlap anywhere. If the line is cut tightly and straight, there must be a maximum of 3 mm clearance between the two lengths. Before joining the panels together, assess the seam for the visibility of different edges.
How to Keep Its Fresh Appearance?
There are different ways to clean your artificial lawn carpet or artificial turf. Most of the time it is enough if you brush the artificial turf vigorously and it looks as good as new again. Our artificial turf broom is particularly suitable for regular cleaning of loose dirt. You can remove finer dirt carefully with a vacuum cleaner: however, be careful with the vacuum cleaner brush so that no artificial grass stalks come off. We recommend carefully vacuuming the lawn without an attachment. Stains and small blemishes can easily be removed with warm water and a little all-purpose cleaner. You can also use a carpet brush to clean the artificial turf. Nevertheless, you should be careful with the brush so that no individual blades of grass come off. The advantage of using a carpet brush: When you brush the artificial turf, the blades of grass stand up again at the same time and your lawn carpet looks like new again.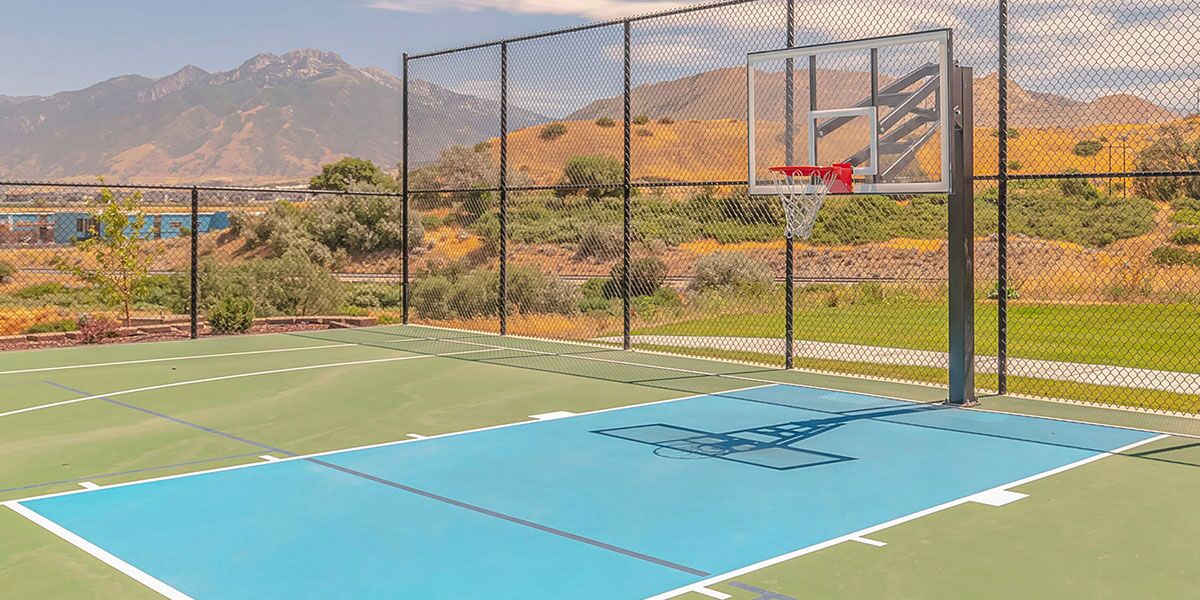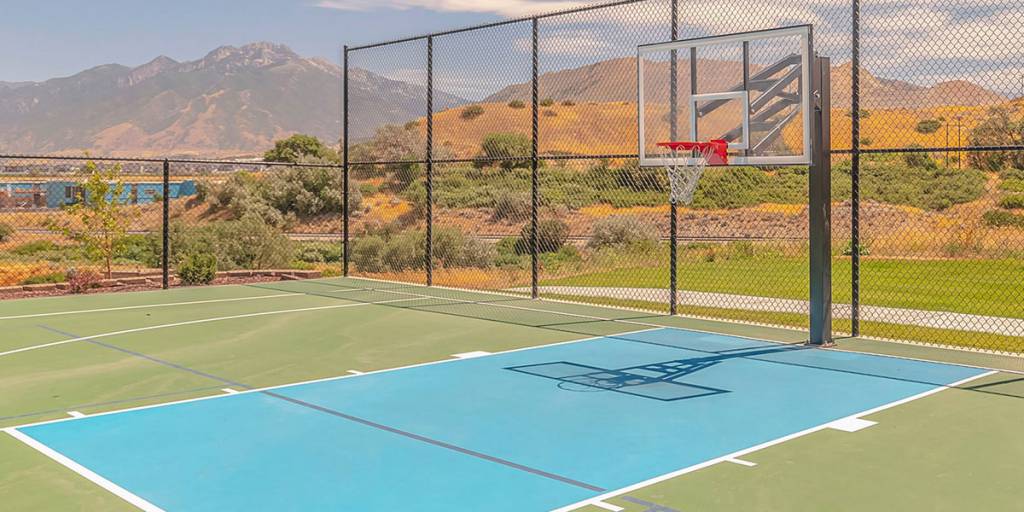 The quality can suffer from this after a certain period in the cheapest artificial turf cost options. Our artificial turf has a knobbed underside, which ensures that rainwater runs off evenly. This way, there are no moss and weeds. However, in some cases, it is advisable to also use a drainage mat to make the water drainage easier. When cleaning artificial turf, note that the manure is already dry, then you can remove it more easily and then clean the artificial turf with a mild cleaning agent. Artificial turf generally requires little maintenance. Since you neither have to mow nor water it, you save a lot of time and effort, without a guilty conscience. Nevertheless, there are a few points to consider in order to prepare the artificial turf for the cold season.
All these maintenance care routines are done by our Integral Grass team and also we offer 10 to 15 years guarantee for all products and we would be very pleased to provide you what you need in every step in those years. Due to our approach to our clients and offers that we provide, we have strong exportation connections with more than 60 countries all around the world such as Russia, the USA, Serbia, Malta, France, Spain, Albania, Georgia and many more. If you are curious about our services and product options, you can click on this link in order to view our next article.